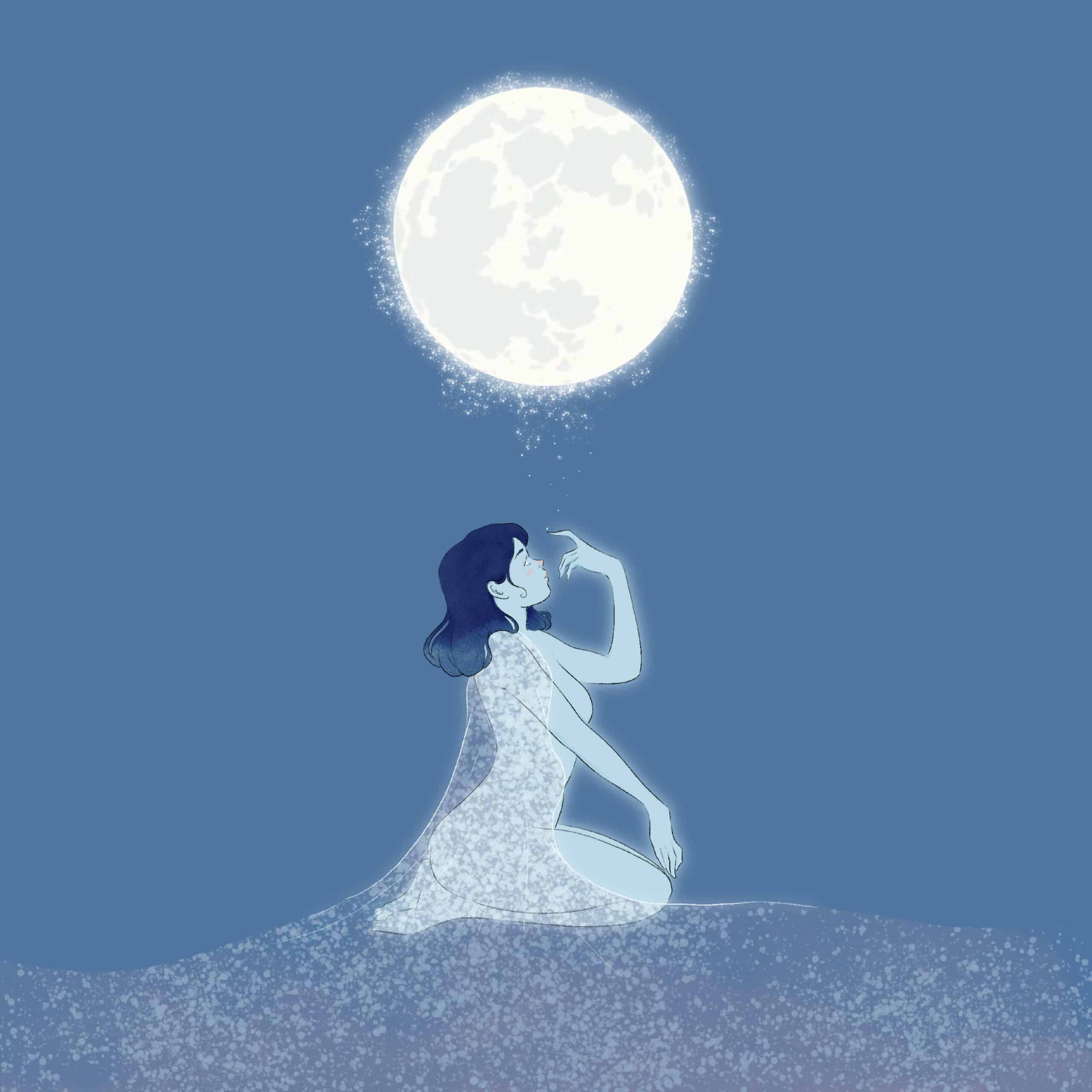 Get Universally-Aligned Monthly Inspiration
To Enhance Your Self-practice
Become part of an exclusive community and receive themed sequences, self-reflection practices, and valuable life guidance every month.
FLOGA helps yogis find inspiration and alignment by learning how to integrate the unique lunar energy of each month into their practice and their life.
12 monthly themed sequences (Hatha, Vinyasa & Yin)
Yoga practices aligned with the chakras, meridians, and astronomy
Masterfully-designed flows for enhancing your strength, flexibility, and balance
Exclusive articles created only for FLOGA
Guided meditations and reflection exercises
Exclusive offers and early access to other PPB products
No commitment - Cancel anytime or buy a single issue
What will you find in the December issue?
Welcome to the serene realm of the Cold Moon edition of FLOGA! As the year draws to a close, we gather
under the mystical guidance of this celestial wonder to embark on a journey of introspection and inner
stillness.
Sankalpa: The Power of Setting Strong Intentions
What is Sankalpa?
Sankalpa: The power of setting strong intentions
How to use Sankalpa to make your own objectives for the new year
Hatha & Vinyasa Sequences
Releasing and Renewing for the New Year
Gratitude in Motion
Strengthen Your Sankalpa
Energetic Heart
Roll + Release
Intentional Movement
Precious joint
Yoga shot
From Tension to Tranquility
5 self-care tips to make the holiday season more enjoyable
Holiday self-care tips
6 self-care routines to help reduce stress during the holidays
Embracing Connection
Fluid Yin
Delightful Surrender
New Self-Reflection Exercises
FLOGA is yoga, personal development, and spiritual growth combined in one neat package. It will help you advance in your self-practice and your life, while elevating your physical body in the process!
Gain tons of fresh inspiration for your yoga sequences, keeping you on track in your self-practice.
Start prioritising self-reflection, which will help you figure out your values, passions, and purpose, and create a life that is truly aligned with them.
Deepen your connection to the nature of the universe by learning how to work with the current cosmic energies and the subtle body.
Enhance your intuition and uncover your inner compass – your innate power to guide yourself through your life journey.
Nourish your body through skillfully-created yoga sequences, designed to improve your strength, flexibility, and mobility.
All of this will result in elevated energy levels, enhanced well-being, and increased flow and ease in your life!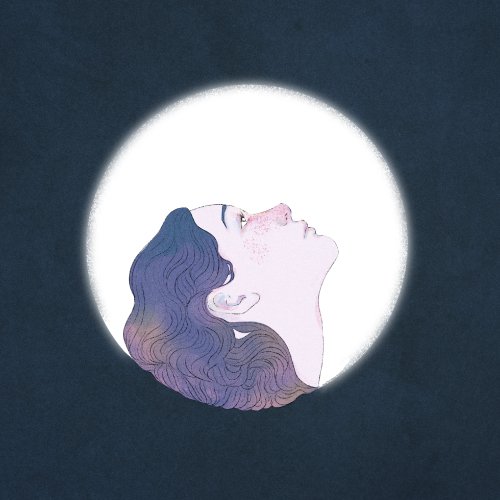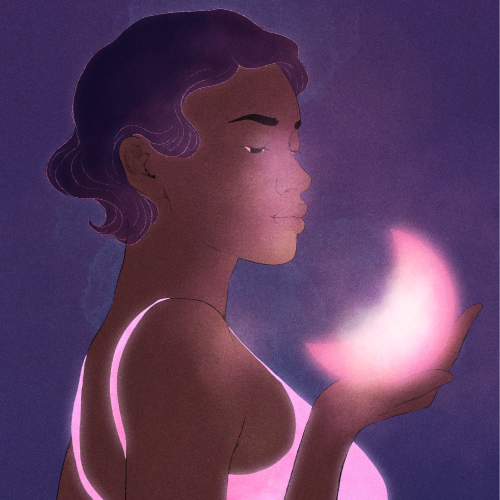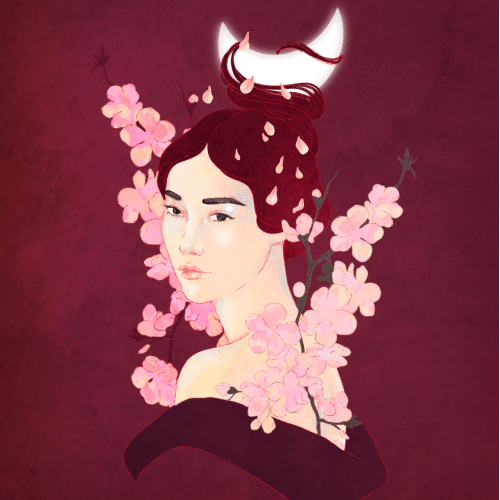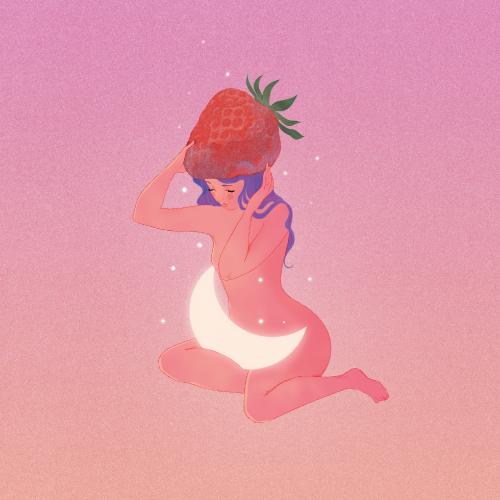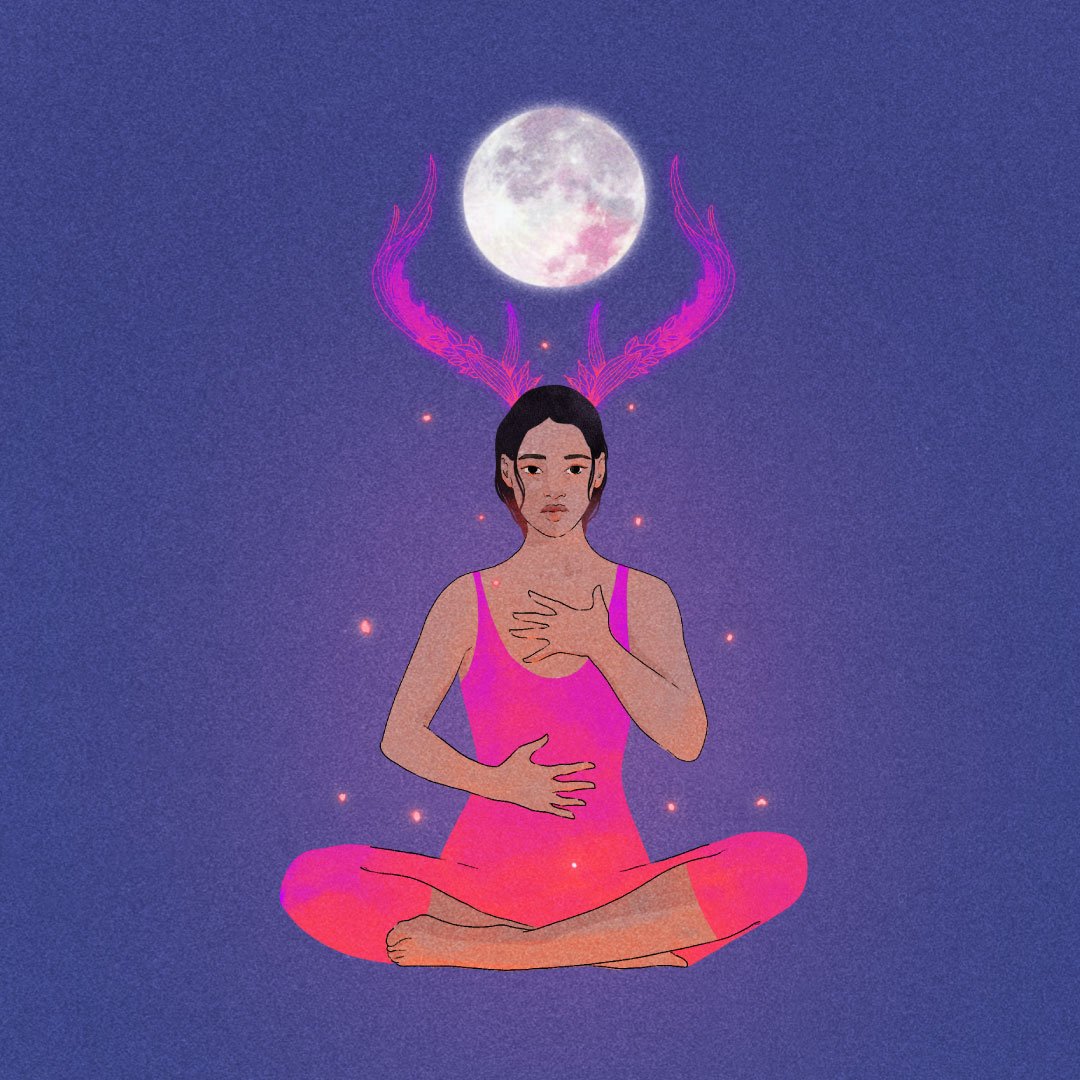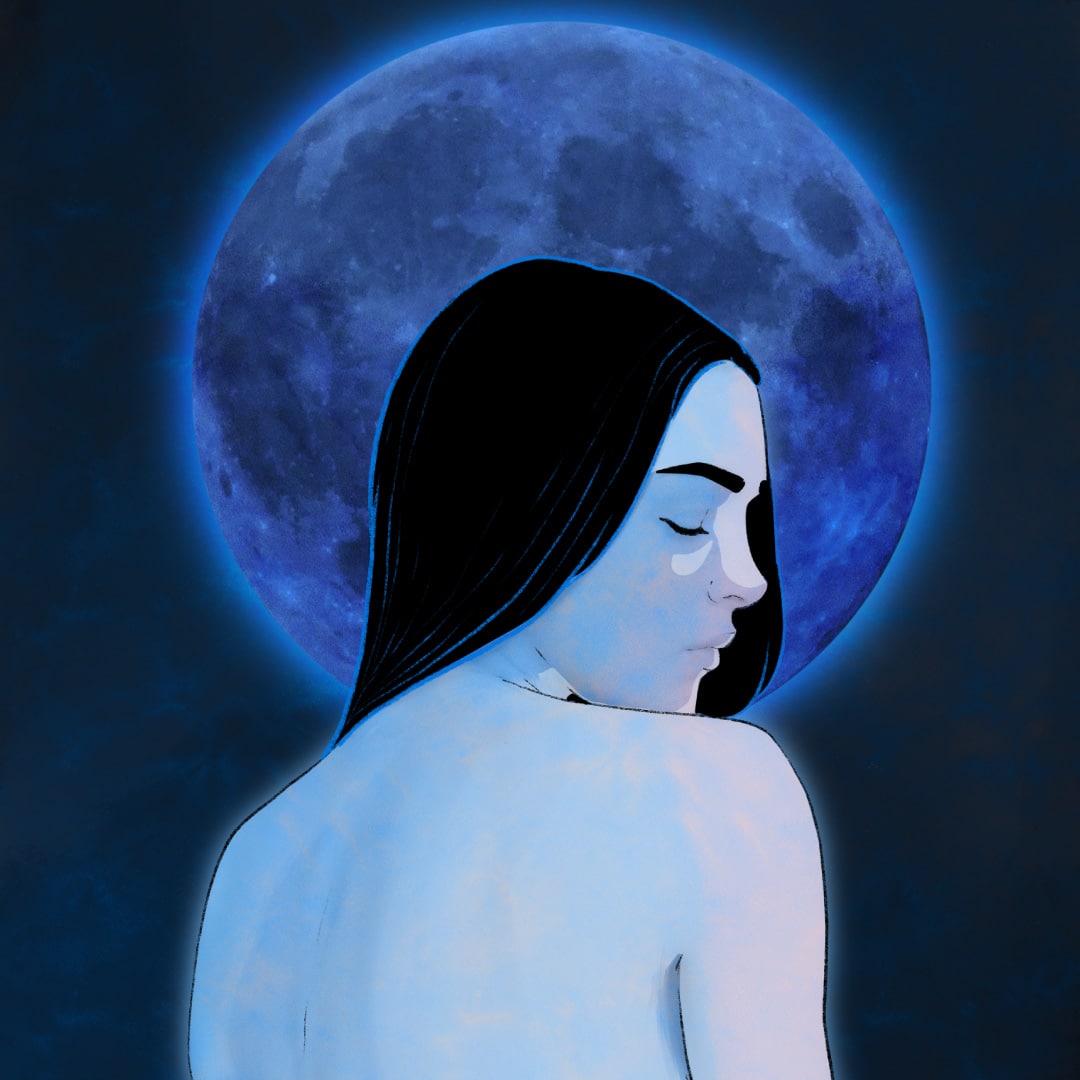 Super Sturgeon and Blue Moon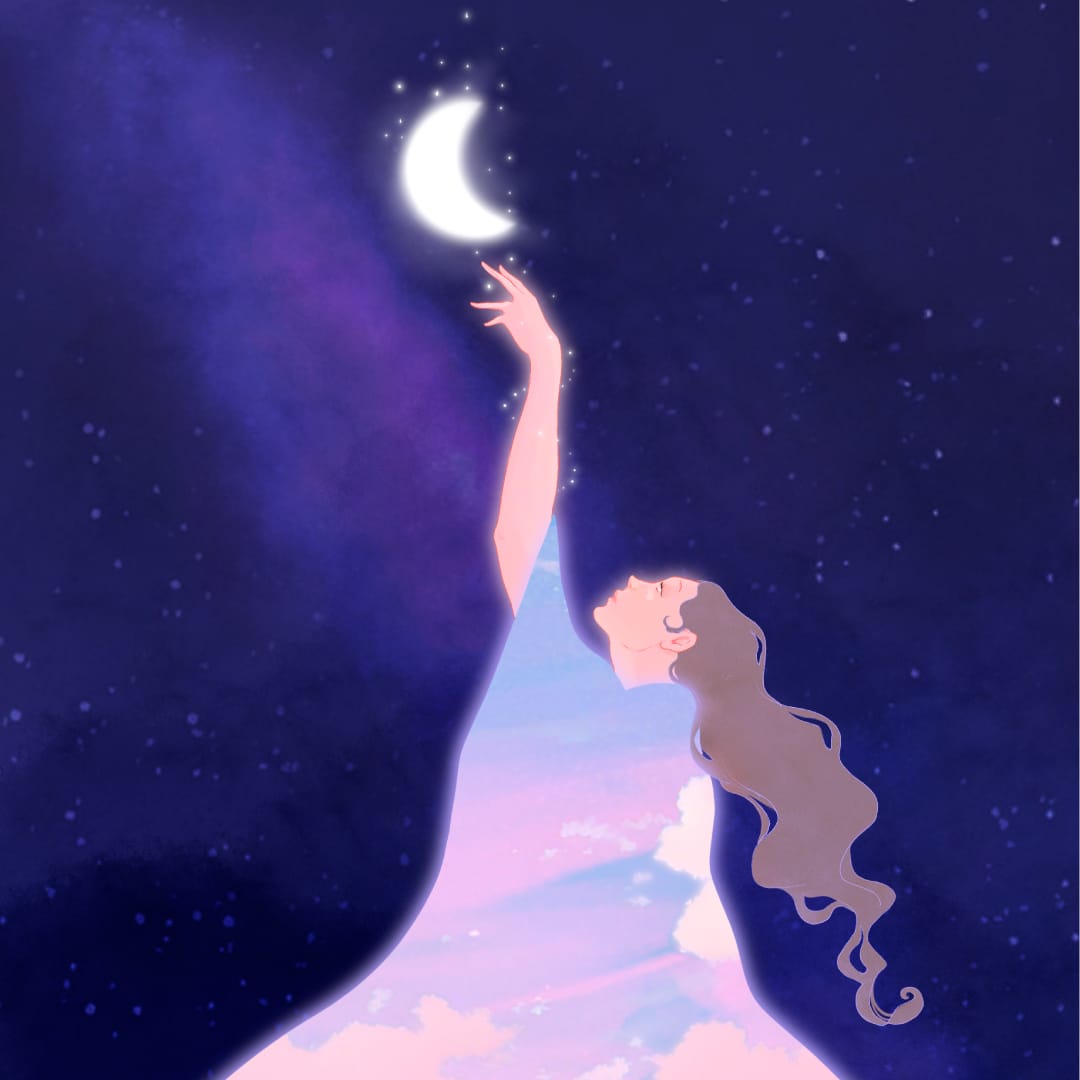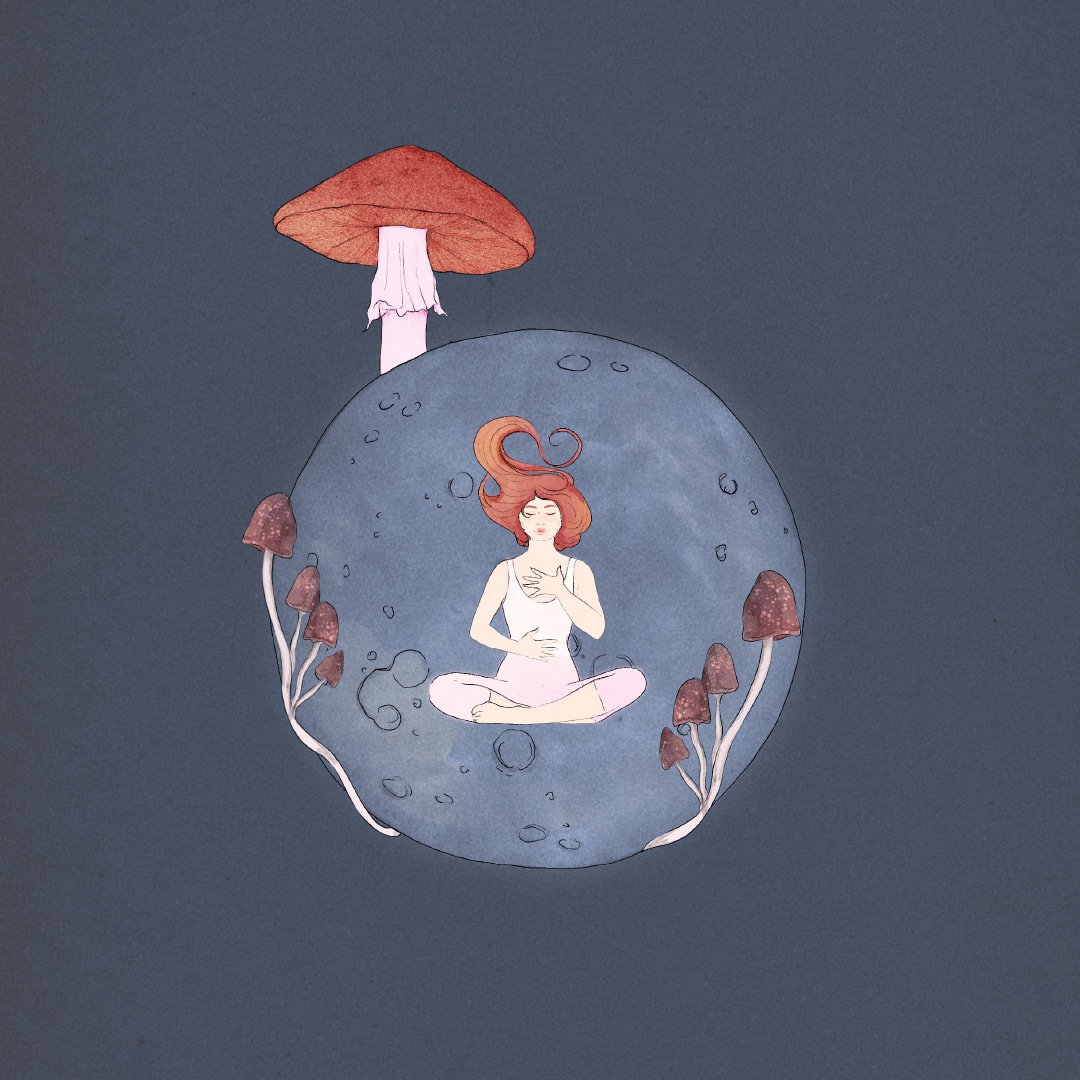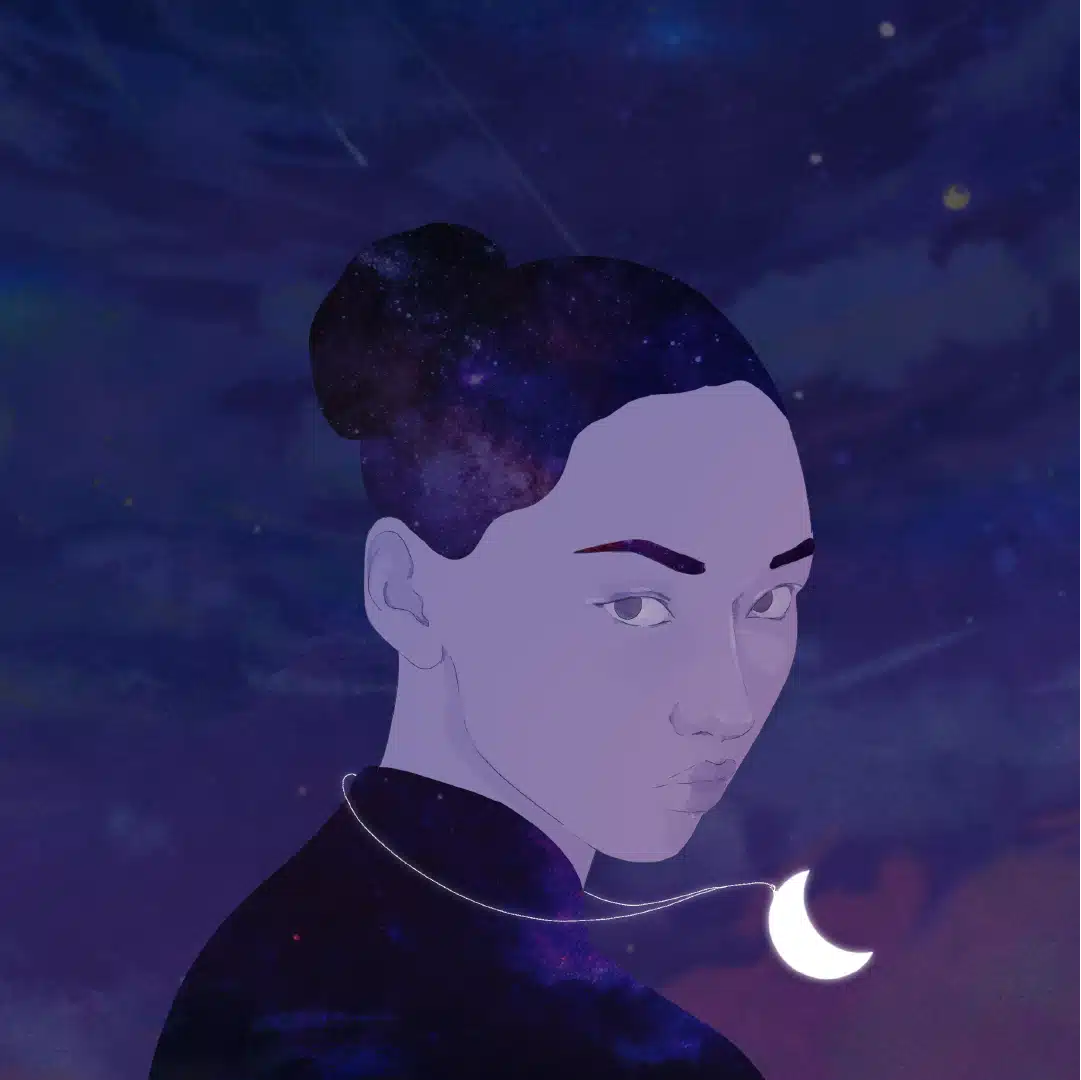 By subscribing to Floga with an annual or 6 month plan subscription, you can purchase individual back issues at a discounted price
A theme per each Guidebook
Are you feeling stagnated or unmotivated in your yoga practice?
Do you lack clarity and focus, and no matter how many productivity hacks you try, you still feel like you are working against the universe, not with it?
Unfortunately, this is a common feeling among many modern day yogis.
Here's why. We feel uninspired in our practice and our life because we lack connection to nature and the universe.
We've got extremely good at connecting to technology. But as a result, we have compromised the human being's natural ability to intuitively understand and flow with the energy of the universe.
As a result, we cannot tap into our soul's potential and are left confused, unfulfilled, and with no zest for life.
But luckily, there is hope. Just as our personal energy is fluid and in continuous motion, so is the energy of the cosmos. By learning about the ever-changing lunar energy, we discover how to align ourselves with it and use it to our advantage.
Why is this important? Well, the moon rules our emotional body. Its energy is so powerful that it can (and often does) affect our internal feelings. So by working with this energy, rather than against it, we find greater ease and flow on and off the mat.
FLOGA teaches you how to realign with the universe by inviting the lunar energy into your practice and your life through:
Carefully crafted yang & yin yoga sequences
Insightful articles relating to the month's theme
Guided meditations to gain focus, clarity, and direction
Reflections, exercises, and challenges to incorporate the current energy into your life and find deeper alignment
Floga works both online and offline
While FLOGA is a digital guidebook, it is both an online and offline experience. Along with a unique theme, each guidebook features an original cover and stunning illustrations by talented artist Giulia Rosa.
By producing it in a digital format, it is more flexible, accessible and has a much-reduced impact on the environment.
However, each FLOGA PDF guidebook is downloadable and print-optimised. So you can work with it digitally or manually, whatever you prefer!
How The Sequences Are Structured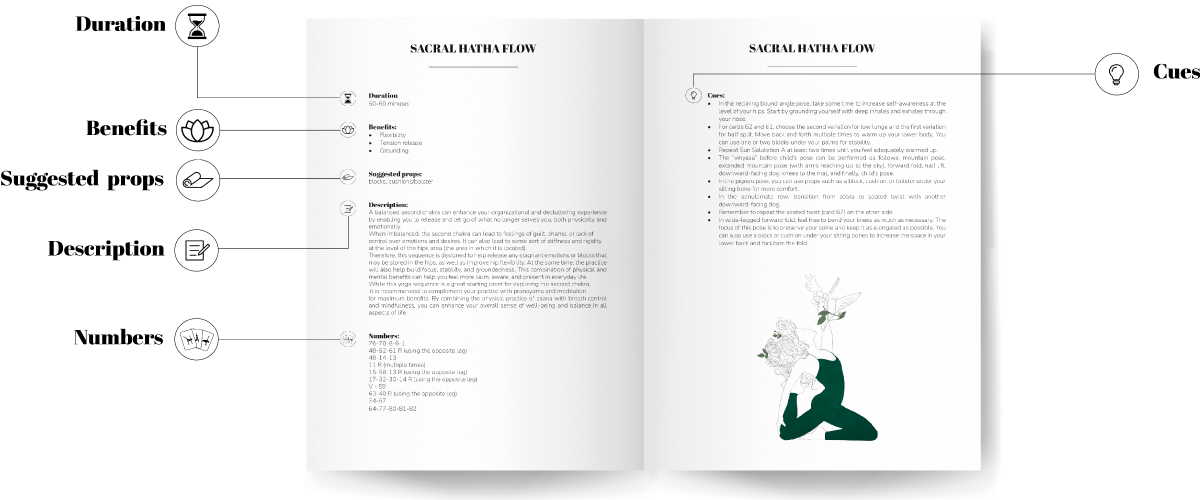 Each sequence is uniquely crafted, combining yogic philosophy, astronomy, and (for the yin sequences) Traditional Chinese Medicine. Moreover, the sequence duration varies, ranging from 30 to 90 minutes, so you can choose the one that matches your desired practice time that day.
The sequences are designed to be used with the PlayPauseBe yoga deck (The Original and The YIN Deck)*. So all the asanas featured in the sequences can be found in your deck. We have listed the asanas by card number so you can easily build the sequence in front of your eyes with your deck!
We also provide an in-depth description of each sequence, explaining how it works and how it will benefit your body, mind, and soul. You'll also find a list of suggestions, including variations, tips, and helpful cues, along with a list of the sequence's benefits (physical and mental) and suggested props.
*Note that FLOGA is designed to be used with the new version of the PlayPauseBe Yoga deck. If you have the older version, please contact us to upgrade your deck.
The sequences are created by 4 experienced yoga teachers, each with a unique teaching style. Therefore, you'll find a wide variety of different sequences to choose from.
15 years ago, Tine found yoga as an extension to her life as a dancer and now teaches in the discipline of Ashtanga, Hatha, and Vinyasa. She is passionate about creating intentional yoga sequences where you can be totally in the moment. Expect to improve inner and outer balance, flexibility, and strength with Tine's sequences.
Illona has been teaching yoga for over 6 years and teaches her own blend of Vinyasa and Hatha, as well as Restorative and Yin yoga. With additional qualifications in Positive Psychology and Integrative Nutrition, Illona promotes self-empowerment on and off the mat and strives to help yogis create space to feel, see and acknowledge what is.
Arianna has been practising and teaching yoga for several years, following the Vinyasa Karma Method. She is constantly studying the teachings of the Sri Vidya lineage and is passionate about sharing Traditional Tantric Hatha Yoga, with personal development aspects and oriental philosophies weaved in.
FLOGA is a product from PlayPauseBe, the creators of one of the most successful Yoga projects in Kickstarter's history. Our mission is to empower yogis to add self-practice to their daily lives. Through our innovative products, such as the PlayPauseBe Yoga Deck, we help yogis find more purpose, awareness, and confidence on and off the mat.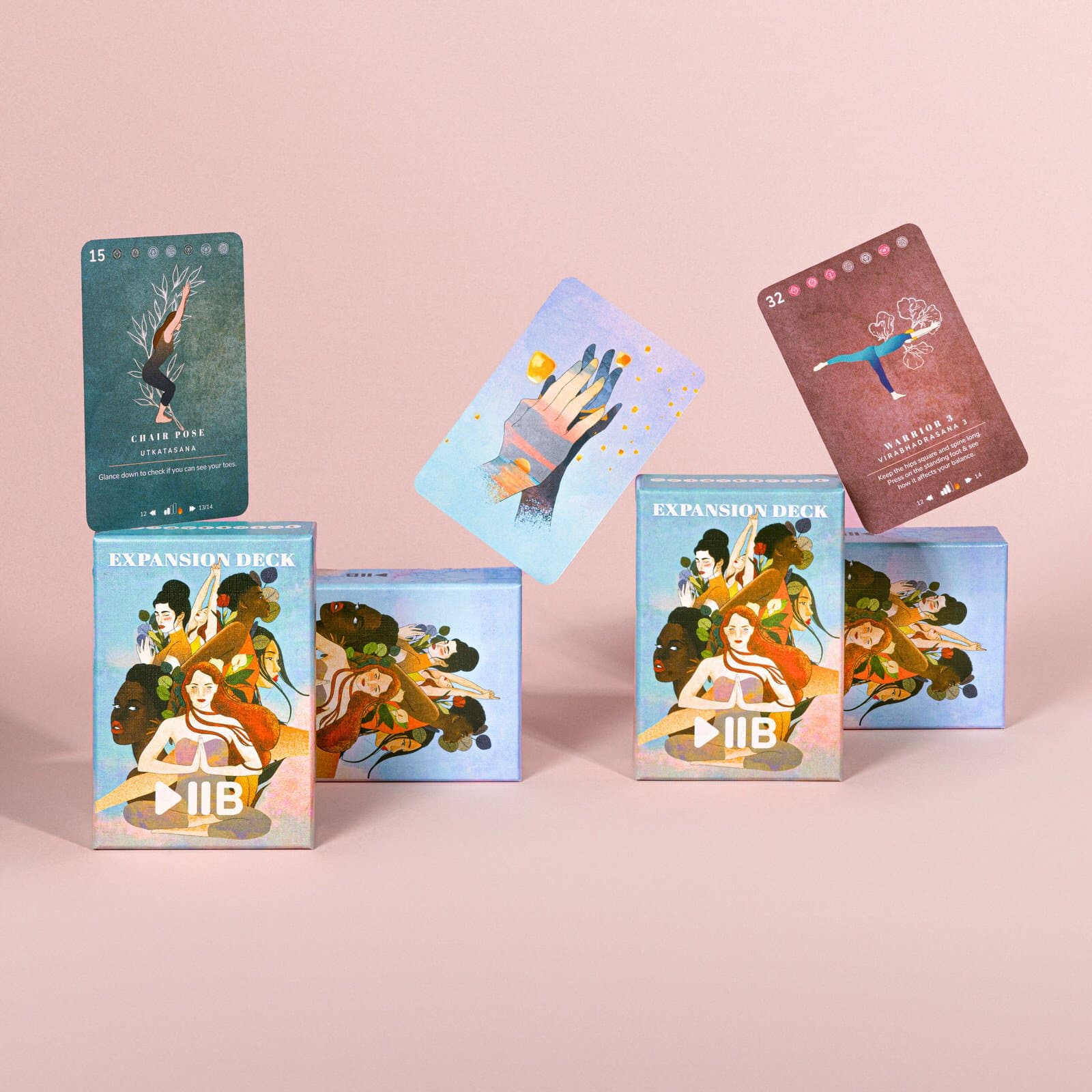 FLOGA is much more than a guidebook.
By becoming a FLOGA member, you'll also get access to many exclusive PlayPauseBe offers!
A full year of Floga at the best available price
12 issues of Floga, downloadable at the beginning of each month

Early access to BRAND NEW PlayPauseBe products and member-only discounts

Special access to limited edition decks and one-time production products
6 months Floga subscription
6 issues of Floga, downloadable at the beginning of each month

Early access to BRAND NEW PlayPauseBe products and member-only discounts

Special access to limited edition decks and one-time production products
Get only this month's single issue
This month's issue of Floga, immediately downloadable

No enrolling in Floga's membership