Bring Pranayama into your practice and unleash the power of your breath
PlayPauseBreathe is a videocourse that will teach you in depth traditional Pranayama techniques.

These practices allow you to balance your energies, reduce stress, and boost mindfulness within minutes.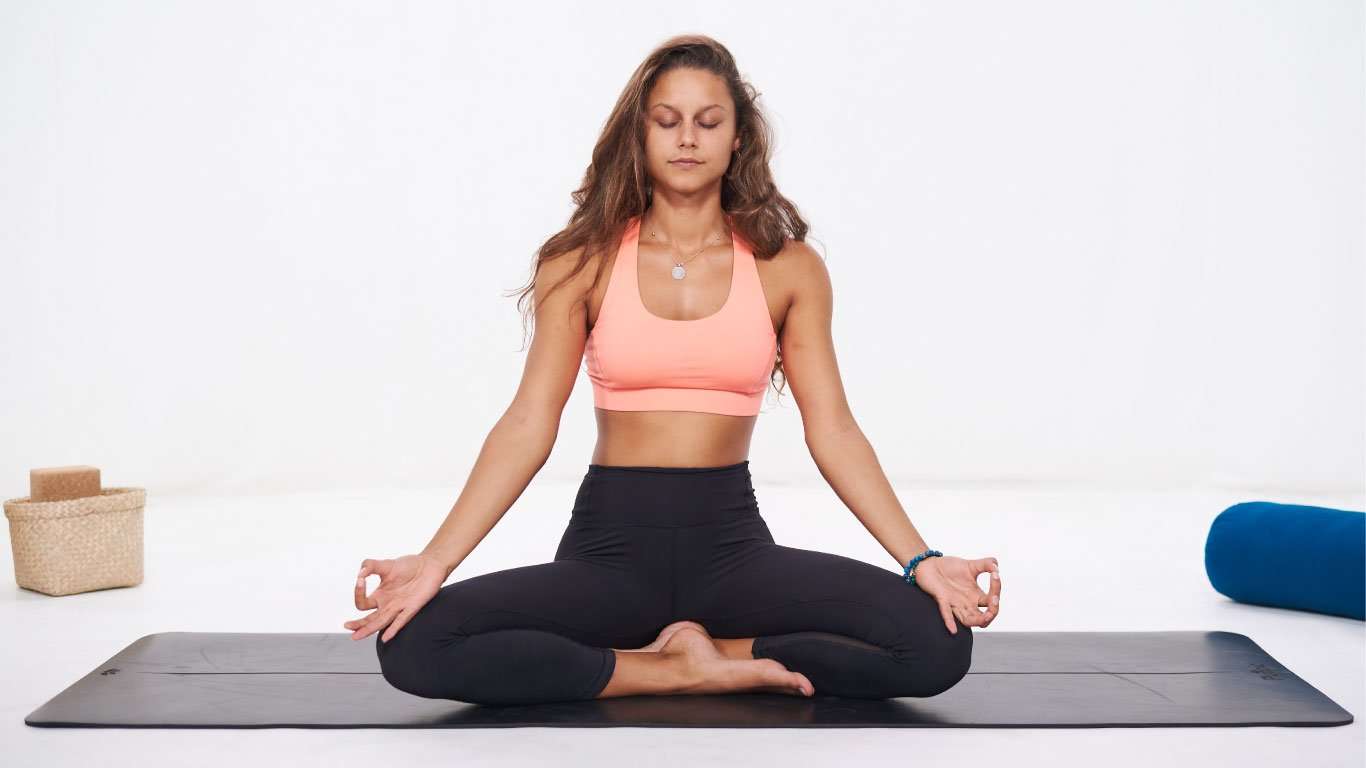 "Great course, fun and enlightening. I've been practicing yoga consistently for at least 4 years and always thought some days it was just hard to get into it. So far using the bhastrika practice has got me in the mood!"
"I was new to Pranayama but now I do it every day! The course is amazing, easy to follow and full of useful information. I appreciated also the bonuses, in particular the guided audio sessions. Highly recommended."
"I love using these lessons before meditation. It really calms the heart and equalizes my breathing"
"I've done a few breathing classes before and they're always quite good, but this was different. The way Illona teaches them includes details I had never seen. I felt more like a yogi doing it her way!"

Master Breathing To Elevate Your Life Force
PlayPauseBreathe is the path that will guide towards a deeper connection with your Life Force through traditional Pranayama techniques.
In-Depth, Guided Pranayama Practices
Introduction & fundamentals
Guided Audio Sessions & Trataka Meditation
Is PlayPauseBreathe for you?
PlayPauseBreathe is perfect for yoga practitioners that want to deepen their practice with pranayama. It is also great for anyone that wants to improve their life by re-learning how to use their breath.
Enhance your Yoga practice
Pranayama practices allow you to control the vital life force within. Some practices allow you to channel alertness and focus before practicing yoga. Others take advantage of the calming power of the breath to facilitate cool down.
When you leverage the power of the breath, you balance the sympathetic and parasympathetic nervous systems. This gives you greater control over your emotions and brings a series of well documented health benefits.
How are you going to benefit from PlayPauseBreathe?
Your stress levels will decrease
you'll be in a better mood, your immune system will strengthen and you'll be able to control your weight.
the stress-relieving effects of pranayama will help you get a more restorative sleep.
Gain control over your respiratory system
the only part of our autonomic nervous system we can put in manual overdrive this is the key that enables you to transform every other system and the mind.
Your body awareness will be boosted
adding depth to your Yoga practices and greater healing to your meditation sessions.
Your tissues (brain included) will be oxygenated better
you will experience alertness, reinvigoration and a sense of calmness.
Learn how to purify your body through the lungs and digestive system
depending on the practice you use.
Wanna take a look inside?
Once you purchase the course you will have instant access to a member area where you will be able to consult the lessons whenever and wherever you want.
We decided to structure the course in a way that makes learning easier, faster and longer lasting.
Meet Our PlayPauseBreathe Yogini
In PlayPauseBreathe you'll be guided by Illona, our experienced teacher and coach. She has over 5 years of experience teaching Yoga including some practices focus on pranayama. She is certified with 600 hours of YYT and over 1500 hours of teaching.
The ultra-high quality videos and guided audio sessions make the PlayPauseBreathe experience like getting one-on-one pranayama lessons with Illona. Only here, you can revisit these deep-dive lessons over and over!
As time passes and you forget the nuances of each pranayama practice you can quickly revisit them to breathe new life into your daily rituals.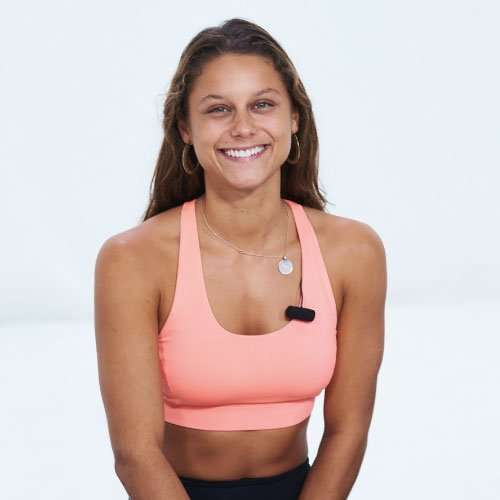 When You Join PlayPauseBreathe,
You'll Discover…
• How to channel lunar and solar energies — connected to the left and right hemispheres of the brain — and use them to balance your energy levels in whatever way you need.
• How to use pranayama following a physical yoga practice for a boost in calmness and mindfulness.
• The secret to fixing "bad breathing" habits… and training techniques that involve the hands which make improving your normal breathing range easy and fast.
• How to boost energy levels and build heat inside the body to prepare for a physical yoga practice.
• How to bathe every cell of your body in rich oxygen, regulating your immune system and experiencing and releasing endorphins in the process.
• The 3 bodily locks — or "bandhas" — that make it possible to control energy flow inside your body on command.
• Why it's important to be mindful of your menstrual cycle when using specific breathing practices — and which ones you'll want to avoid.
• Did you know your hands occupy an enormous amount of "neural" space in your brain? Read about the powerful mudras that use this fact, and enhance inner awareness and focus during pranayama practice.
To celebrate the launch of PlayPauseBreathe, you'll get access to special bonuses:
To celebrate the launch of the PlayPauseBreathe pranayama course, you'll get access to the Yoga Detox Secrets digital ebook. This 6-page ebook teaches you the ins and outs of three health-boosting yogic cleansing rituals.
These are rituals that have been used for thousands of years and they have a profound positive effect on the immune system. They also leave you feeling fresh and "reset!"
Pranayama Guided Audio Sessions
To allow you to go even deeper in your Pranayama practice we have included audio recordings, produced separately from the video course.
In them, Illona guides you through each of the pranayama practices in PlayPauseBreathe, allowing you to practice mindfully. You are going to LOVE these audio sessions!
Trātaka Meditation Video Lesson + Guided Audio Session
Widely considered a yogic purification ritual, Trāṭaka is an intense meditation that exercises the mind's endurance.
When you join PlayPauseBreathe today, you'll get access to the Trāṭaka Meditation Video Lesson plus a guided audio session for free as part of your package.
This meditation:
•  Purifies the eyes.
•  Strengthens the eye muscles.
•  Improves the mind's ability to concentrate
•  Enhances mental endurance
•  Develops intuition and willpower
⏰ The launch offer ends at midnight on November 5th
Start Your Pranayama Practice…
Risk Free!
We put this program together for YOU. We want to help you bring these time-tested pranayama practices into your life, so you can experience greater peace and harmony.
That's why we're offering you a 100% money-back guarantee — you can join PlayPauseBreathe today and start practicing risk free. After 30 days, if you don't feel like you got any benefit from the course, send our support team an email and we'll gladly refund you.
It means the world to us that you learn and grow from this course, and that you enjoy every minute of it!